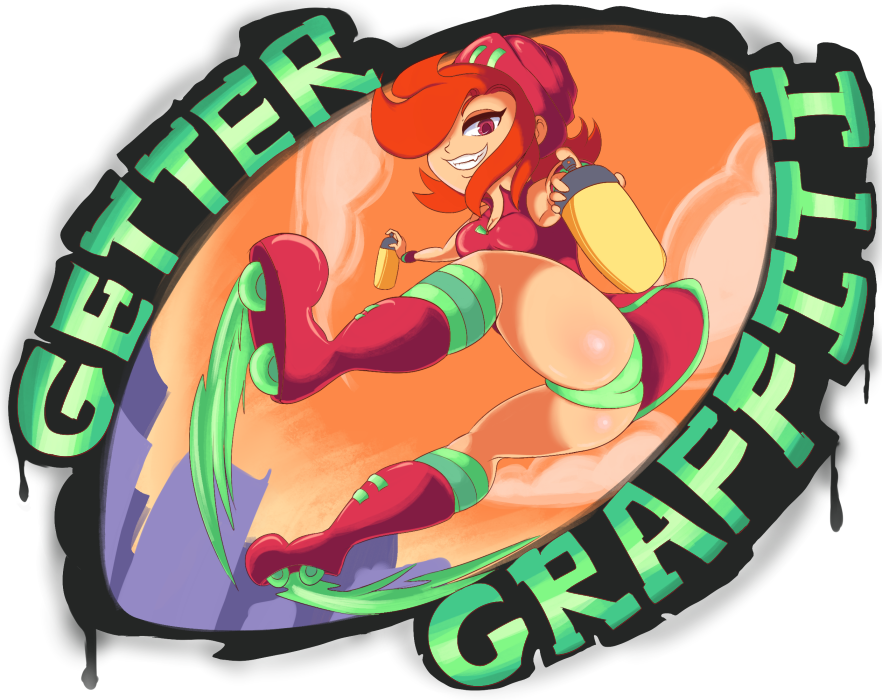 Getter Graffiti (alpha v0.3)
Getter Graffiti v0.3 out! More graffiti and game play improvements!
---
The Getter Graffiti v0.3 update is done! The changes include:

- more graffiti sprites to spray
- fixed some level design that was causing issues
- Music now loops correctly
- slime enemy sprites properly added in
- you can now fall and land on another railing
- overall the game should feel more fluid
- a "Spray" icon will appear when you can spray an object
I had to pass on fixing some other issues since I need to get to work on the Stawberry game jam game, so here's all the known issues:
- spraying graffiti can still be too spotty
- The "Break out" icon can appear in front of the flying enemy scene due to the camera no centering properly
Once I get the Strawberry game jam game finished, I'll most likely take a bit of a break and then get back to work on Getter Graffiti. For the next update I'm going to try and:
- rework the spray system so it feels more responsive
- add in collecting spray cans and spray amount system so you have to keep track of how much paint you have as each object will have a needed amount of paint to spray it
- start planning the "speed up" feature which will speed up the pace of the game and the animations of the enemies so the game gets harder as you play.
change the way spraying works internally so I can have different objects with the same graffiti sprays.
Files
Getter Graffiti v0.3.zip
24 MB
Feb 09, 2018
Get Getter Graffiti (alpha v0.3)