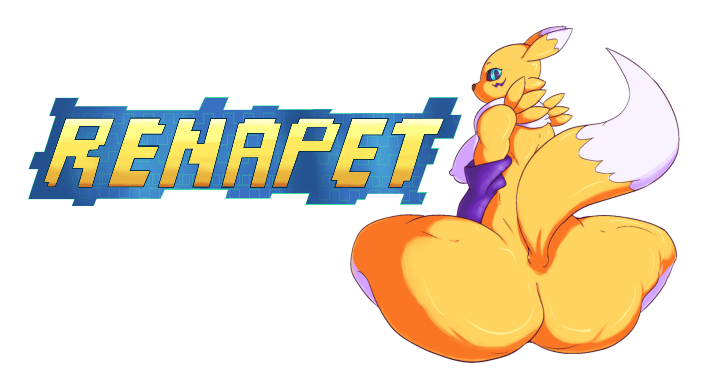 (18+) Renapet
A downloadable game for Windows
(18+ and up. This game contains strong sexual content. All characters depicted are 18+.)
Current Status: Currently in development.
This game is a fan based parody. Digimon is owned by Bandai.
Countmoxi is not affiliated or associated with these legal entities on any terms.
Please support the official release.
All characters depicted are 18+.
Renapet is a simulation game where you raise and train Renam*n in various ways. It was made in about a week for the Strawberry Jam 2 game jam.
Unfortunately, I didn't get as much as I wanted done and the only real things that are done are the menus, and part of one of the sex scenes. I will be continuing to update Renapet occasionally and adding new features and animations to the game. You can follow development on my blog here: https://countmoxi.blogspot.com/. Feel free to check out my other games too and follow me on all my other sites!
Conrtols:
Mouse -- Click menu buttons
Escape -- Instant quit
Credits:
SFX -- Orange Lovers, littlerobotsoundfactory
Music -- Ramoru-Bu
Follow me on these sites!
-Twitter: https://twitter.com/CountMoxi
-Pixiv: https://pixiv.me/countmoxi
-Tumblr: https://www.tumblr.com/blog/countmoxi
-NewGrounds: https://countmoxi.newgrounds.com/
-Blogger: https://countmoxi.blogspot.com/
Download
Click download now to get access to the following files:
Renepet_Proof_Of_Concept.zip
15 MB